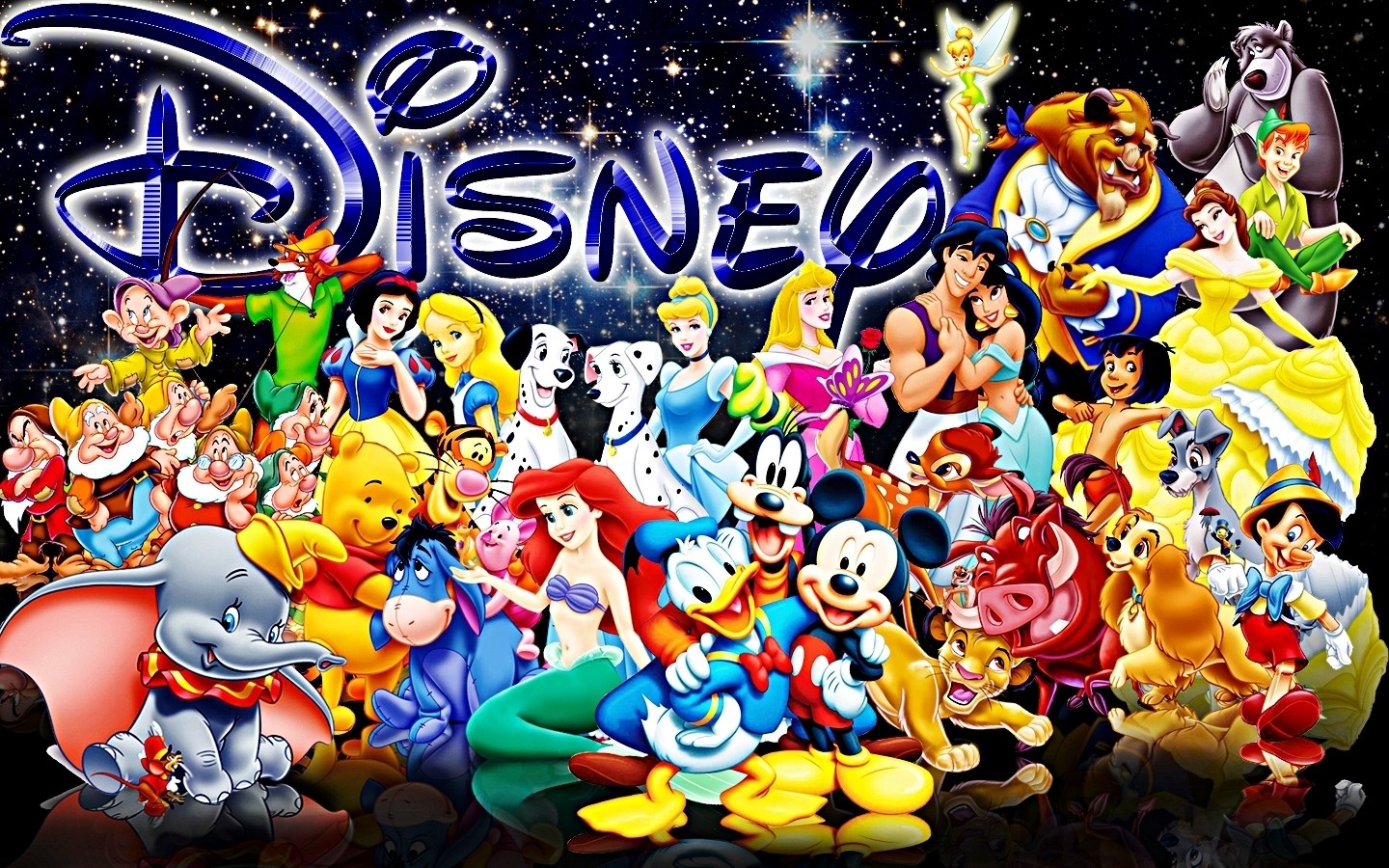 We grew up watching Disney movies and you're probably repeating the tradition with your kids. No matter how many times you've watched these films, there may still be something that your eyes didn't catch as they are not too obvious. Some of them can be naughty, while others are fun as they were actually taken from other Disney movies and you just didn't notice them. Here are some of the subliminal messages in Disney movies that you may have missed.
The Priest's Erection in Little Mermaid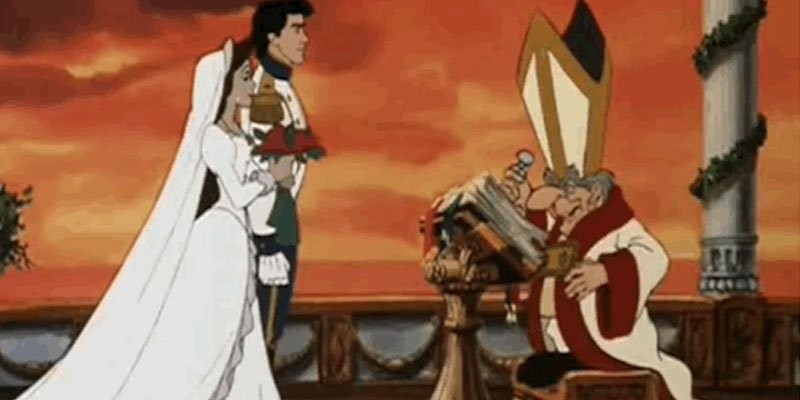 In the 1989 film of The Little Mermaid, there was a scene in which Price Eric and the sea witch Ursula were about to get married, as she was disguised. The priest marrying them was a stout and little. There seemed to be an erection but Disney clarified that it was his knee. That part was removed from the DVD release to prevent misunderstanding.
The Word Sex Spelled in the Lion King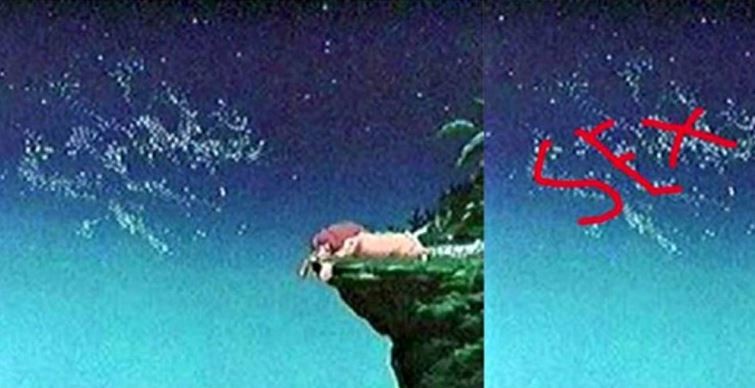 In the 1994 movie Lion King, Simba was on top of the cliff talking to his father's spirit when the flowers that he stepped into float to the sky and turned into clouds of dust spelling the word that looked like SEX. The animator of the movie confirmed that there was something written on the sky but it was supposed to be SFX, which stands for special effects and not SEX.
Take Your Clothes Off Words in Aladdin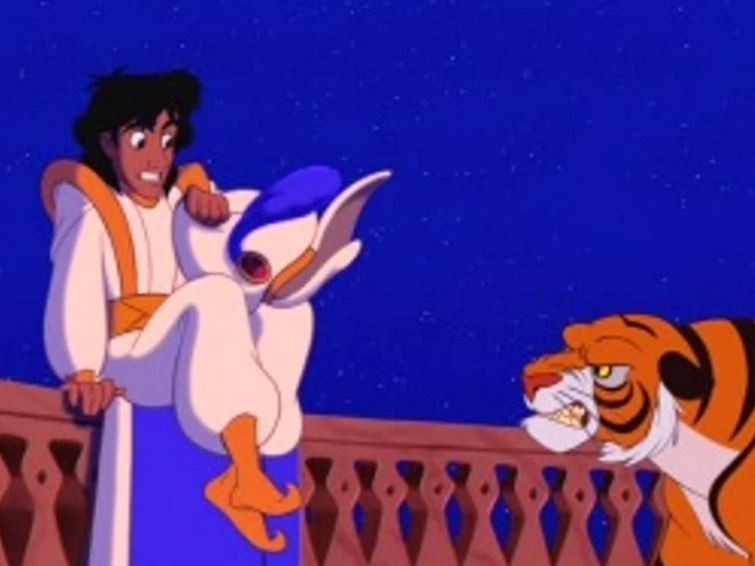 There was a scene in which Aladdin was being attacked by Rajah the tiger at the balcony of the palace. He was saying the words "Come on, good kitty, take off and go". However, some people heard the words "good teenagers, take off your clothes" instead. Due to this, that part was edited and they changed the words to "Down, kitty".
Genie Making a Joke About Earthquake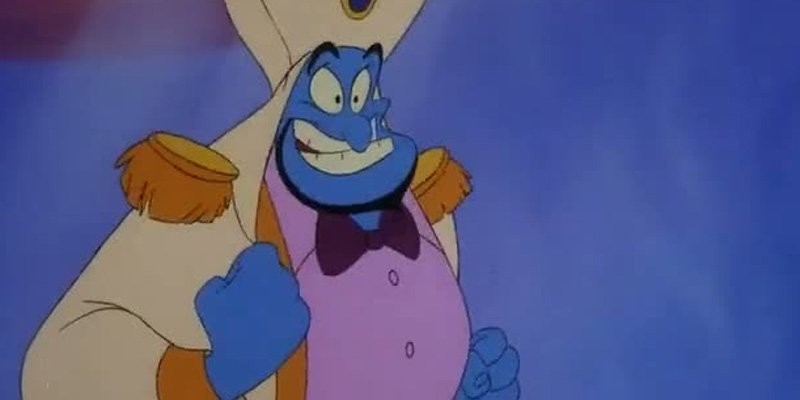 In the third Aladdin film, there was an earthquake scene in the palace where the Genie was. He said, "I thought the earth wasn't supposed to move until the honeymoon". The kids may not understand the context of the message, but we now know that it's referring to that thing that couples do after they get married, which would shake their bed. Now that's a naughty Genie out there!
Oedipus Mentioned in Hercules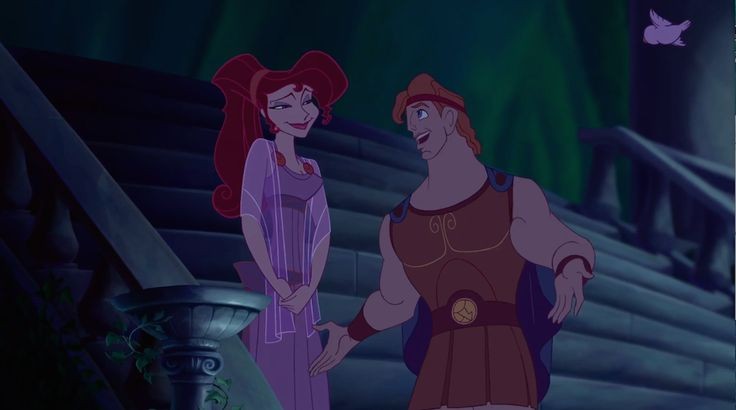 Hercules said the following words in the film: "And that play, that Oedipus thing. Man! I thought I had problems." This may not make sense to kids and even to some grownups. However, Oedipus was known to marry his own mother, as they didn't know about their relationship. Nevertheless, it was incest and they had kids together.
Anna Talking About Han's Foot Size in Frozen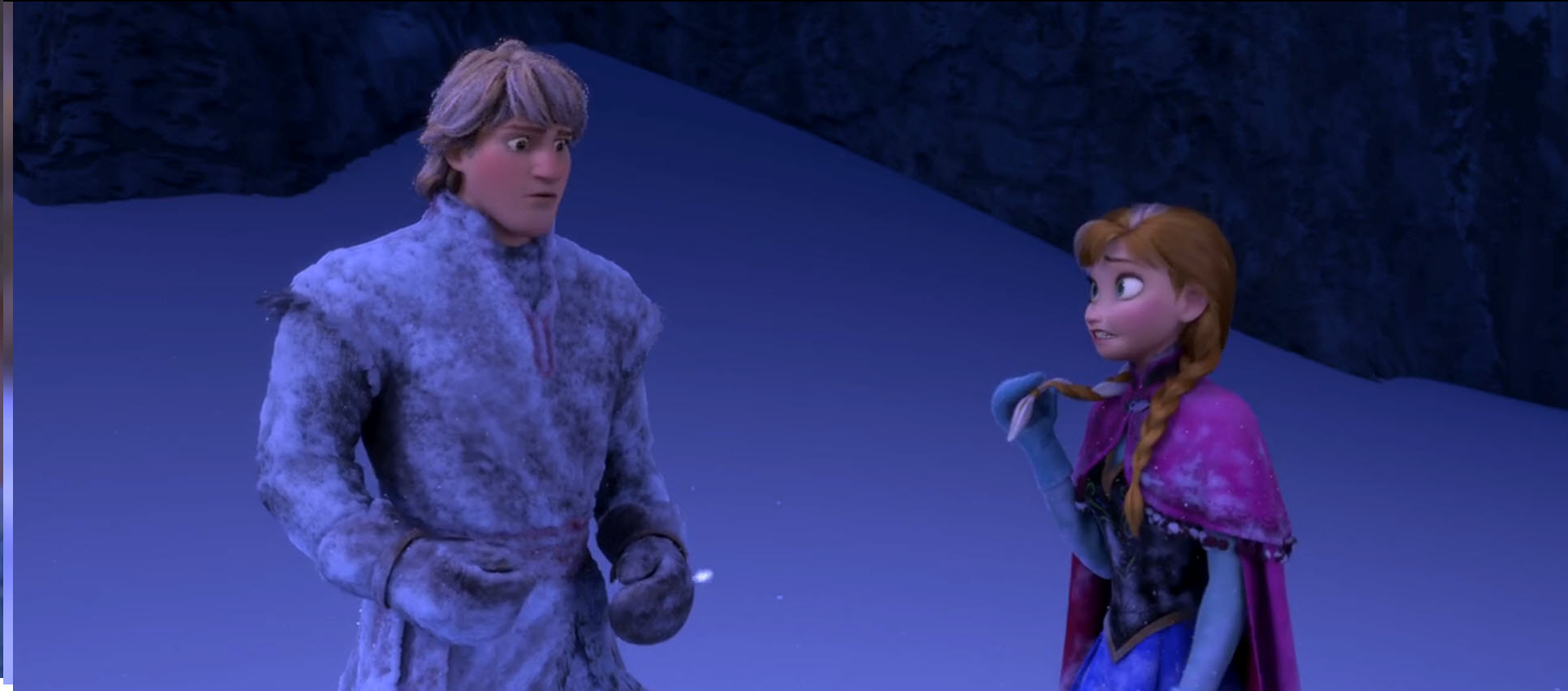 In Frozen, Kristoff was challenging the fact that Anna wanted to marry Hans when she just met him for a day. He asked questions on the things that she knew about him and she knew nothing. One of the questions though was his foot size, which Anna answered with "foot size doesn't matter". Some believe though that they are not referring to the actual foot size, but the size of the penis, which are believed to go hand in hand.
Naked Woman at the Background in The Rescuers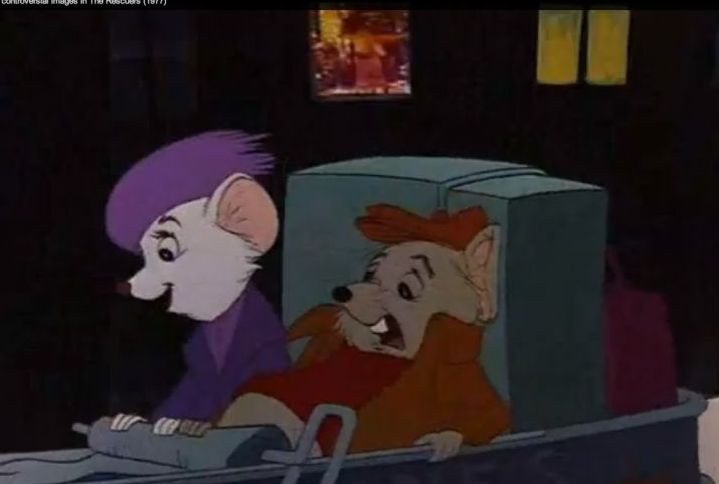 In this 1977 classic Disney movie, there's a naked woman in the window on the background as Bernard and Miss Bianca were on a sardines can, flying at the back of Orville the bird. The home videos were recalled and that part was edited. Disney also apologized for what happened and some said that the animators responsible for this were fired.
A Penis-like Structure in the Castle in The Little Mermaid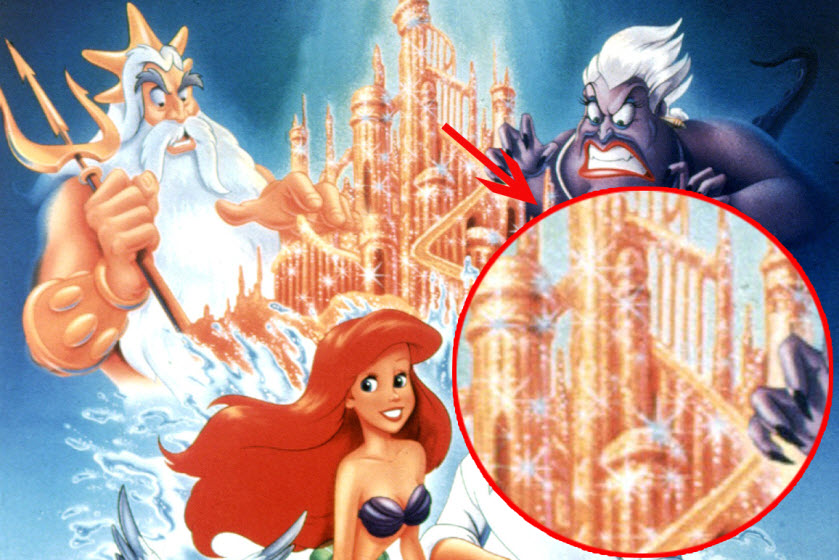 The Little Mermaid home video was released in 1990. Its cover became controversial because a structure in the castle resembled a penis. The cover designer and Disney said that it was because of the rush job and it was an accident. It was changed on the movie's second release. There were rumors that the designer was also fired.
Jessica Rabbit Flashing Her Privates in Who Framed Roger Rabbit?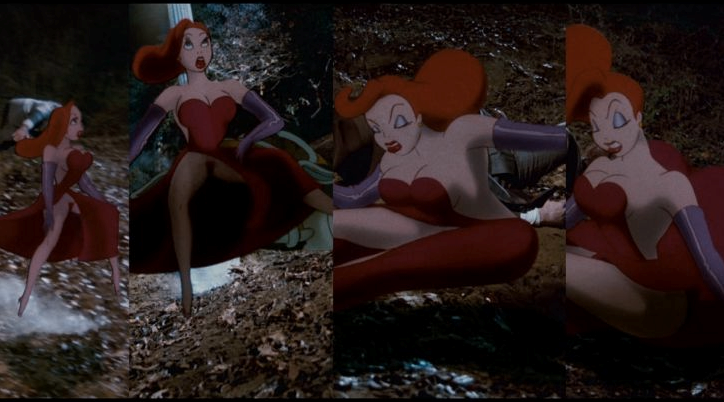 Jessica Rabbit's provocative outfit is nothing subliminal in the film Who Framed Roger Rabbit. However, there was a scene in this 1988 film where she was thrown out of the vehicle in an accident. Jessica's high slit opened even higher and exposed her private part. Since it was a quick scene and images captured when slowed down were blurry, there are still debates on whether she was wearing an underwear or not.
Sex Spelled in Tangled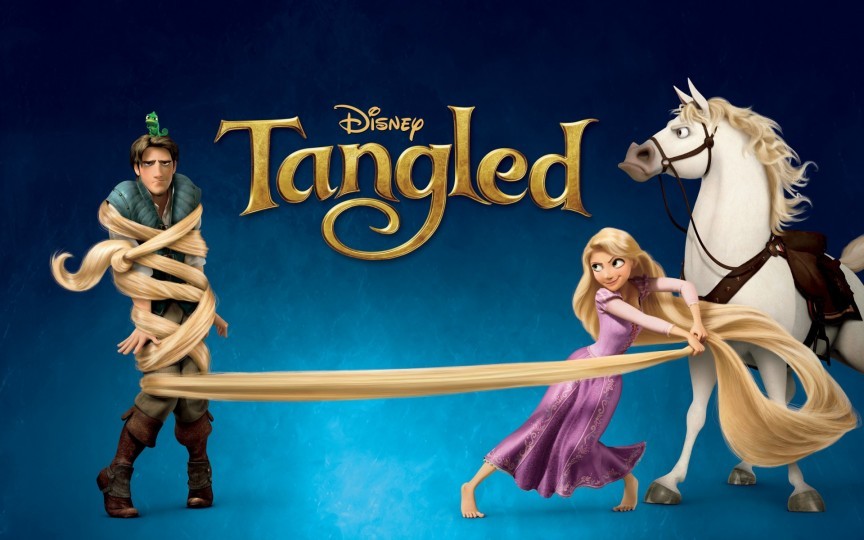 In a poster of the movie Tangled, Rapunzel Maximus' hair was wrapped and tangled around Flynn's body. However, if you take a closer look, you would be able to see the word "sex" spelled out on the tangled hair.
You probably haven't noticed these messages before, right? Go on, if you have a copy of these movies or you have access to them online, I bet, you're about to check them out and see for yourself now that you read about them.